– 25Pcs Set includes 24 practice tools. 1 transparent padlock with 2 keys.
– Transparent Practice Padlock: In order to see all the movement of the pins and springs a clear acrylic shell is ideal. The result is a clear view. comfortable hold. and realistic picking action.
– Practical Brain Training: The challenge of unlocking multiple kinds of locks.
Specification :
Name: 25Pcs Padlock Unlocking Lock Pick Tool Kit Set
Material: Stainless steel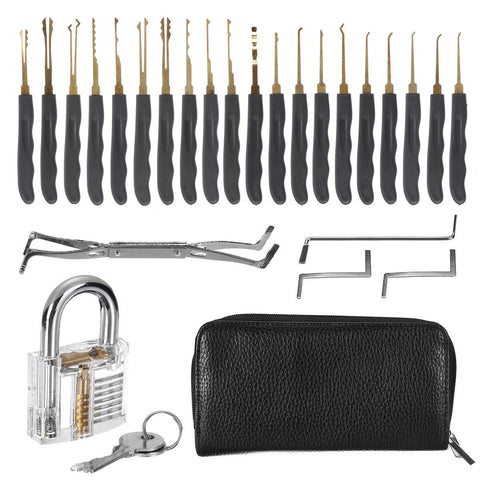 Package includeds :