Description
1PCS Woodworkers Edge Rule Protractor Round Head Rotary 1MM Measurement accuracy Angle Rule Tools For Woodworing

Description:
Woodworkers Edge Rule: The secret to the TTKJ T-Square is the series of precisely machined indexing holes and the spring-loaded,
tight-tolerance indexing pin that meshes with them. The pin snaps into place giving you the confidence to know it is spot-on accurate.
Three Sizes Available: It is 10 inches, 15 inches or 20 inches.
Both edges of the blade are laser engraved with an inch scale in 1/32 increments.
The graduations are held to a tolerance of .004" total accumulated error over the length of the blade.
The thin, satin-finish stainless-steel blade is easy to read and minimizes parallax error.
Perfect Woodworking Layout Tools: Even when you are not working with angles, this is a lay out tool
ll reach for on almost every project. The blade features the same exclusive saw-tooth
design scribing notches found in our new Stainless Steel Precision Woodworking Squares.
There is a notch every sixteenth-inch all along the blade.
Just drop your pencil in the notch and slide the head along the edge of your stock for a perfectly parallel line.
The latest Woodworkers Edge Rule provides you with precise scales to simplify your workflow.
Our precision rulers can provide unparalleled accuracy for your panel layout work. Just press the head to the desired angle, and then press a straight line.The head can be adjusted between 0° and 70°, and it is firmly locked every 5° (plus 22-1/2° and 67-1/2°)to provide you with an accurate reference angle. The lengths are 10 inches and 15 inches, respectively.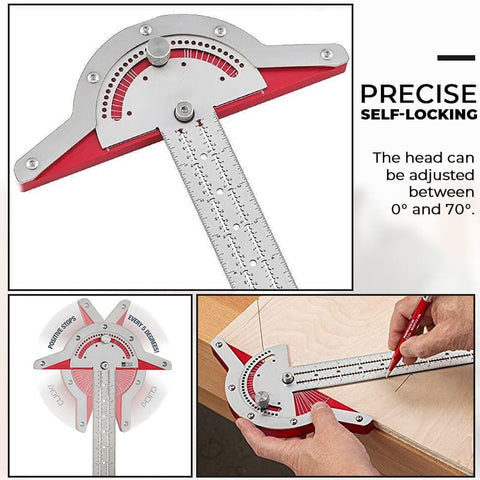 Main Features:
Reduce Errors
Both sides of the ruler are laser engraved, and the scale is1/32 increments.The tolerance of the scale is a total cumulative error of±0.04 cm. The thin satin-finished stainless steel blade is easy to read and minimizes parallax errors.

High Precision
Our new Woodworkers Edge Rule has a text design, andeach 16-inch bladehas a groove for accurate measurement.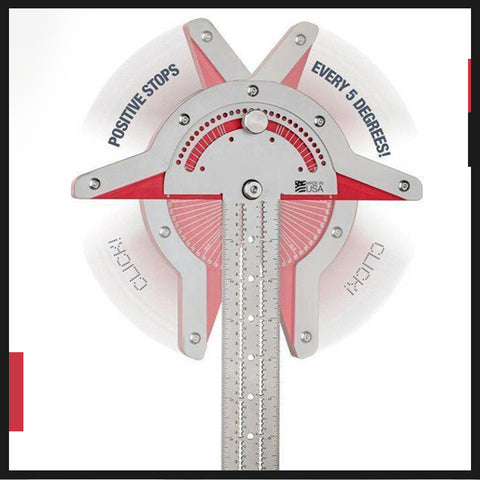 Easy To Use
Press the Woodworkers Edge Rule on the board and rotate the ruler to get the desired angle.Each 16-inch blade has a groove.Just put the pencil in the notch and slide the head along the edge of the barrel to create perfect parallelism line.
Suitable Father's Day Gift
Every man always likes tools. Woodworkers Edge Rule is easy to use and easy to carry. It is widely used in woodworking, surveying and mapping, DIY projects, decoration, processing, etc.It is a suitable Father's Day gift.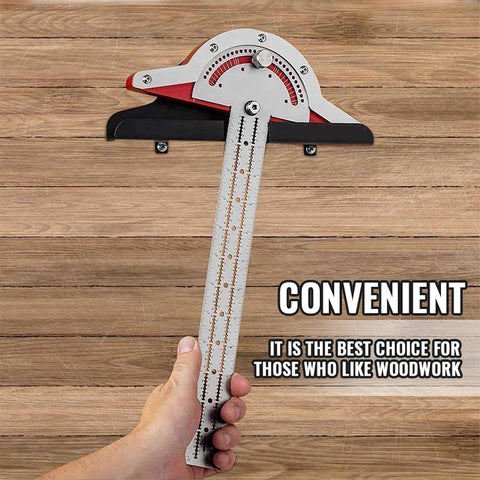 Using Methods: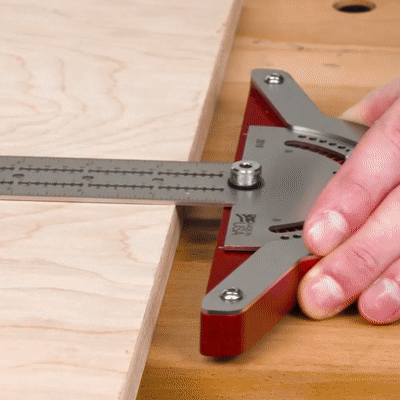 Specifications:
Product Weight

10 inches: 368G

15 inches: 389G

30 inches: 420G

 

Product Weight
(L x W x H)

10 inches: 26 × 15 × 5 cm / 10,2 × 5,9 × 2inch


15 inches: 40 × 15 × 5 cm / 15,7 × 5,9 × 2inch

Product Weight

 

Woodworkers Edge Rule × 1
Product specification:
Material: Metal (ruler part) and plastic (red part)
Size: 10 inches, 15 inches, 20 inches
Measuring range: 0-70 degrees
Measurement accuracy: 1mm
Package includes:
Note:
Due to the different display and lighting effects, the actual color of the item may be slightly different from the color displayed on the picture.
Remind:  
        Dear customer, thank you very much for your patronage. Please confirm the consignee, receiving address and contact phone number before placing the order so that the postman can deliver the package accurately and reduce the probability of loss. Thank you very much for all the work you have done in this shop. All the staff wish you all a happy life! ! !


Dropshopping :
1. The package does not include invoices or promotional bills.
2. We can ship in batches, and a variety of logistics channels can be selected.
3. We do not have a minimum order quantity .
5. We do not accept customized products .
6. Accept CSV, do CSV/Excel batch delivery / support wholesale .
8. Does not include invoice discounts or receipts .
9. Fast delivery, usually within 24-48 hours .
10. Provide VIP link to get VIP price.
Seller Message:
Dear customer,
If you encounter any problems during the purchase process, please communicate with the online staff first, and we will try our best to solve all your problems. Thank you very much for your patronage! I wish you a happy life!
Sincerely,
Seller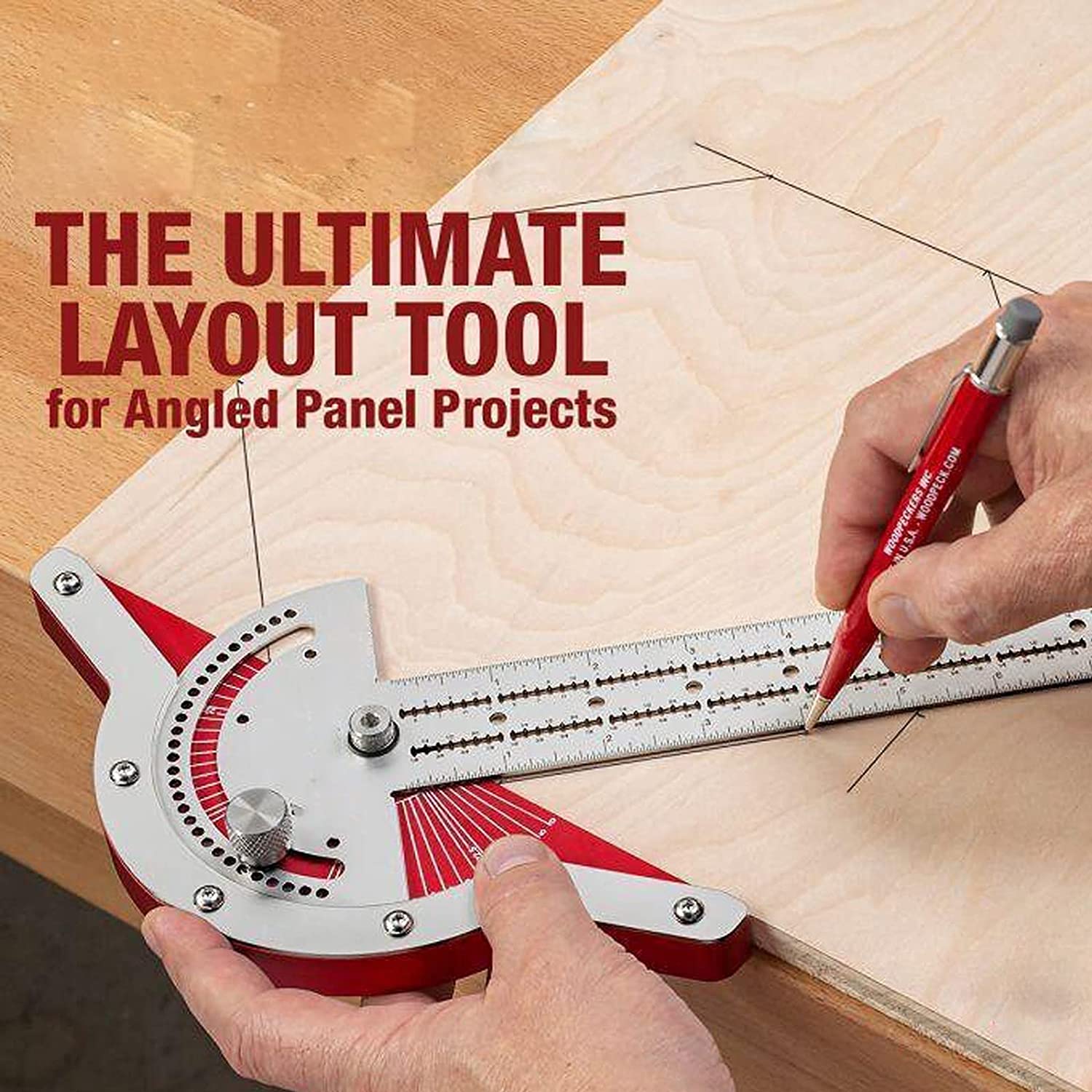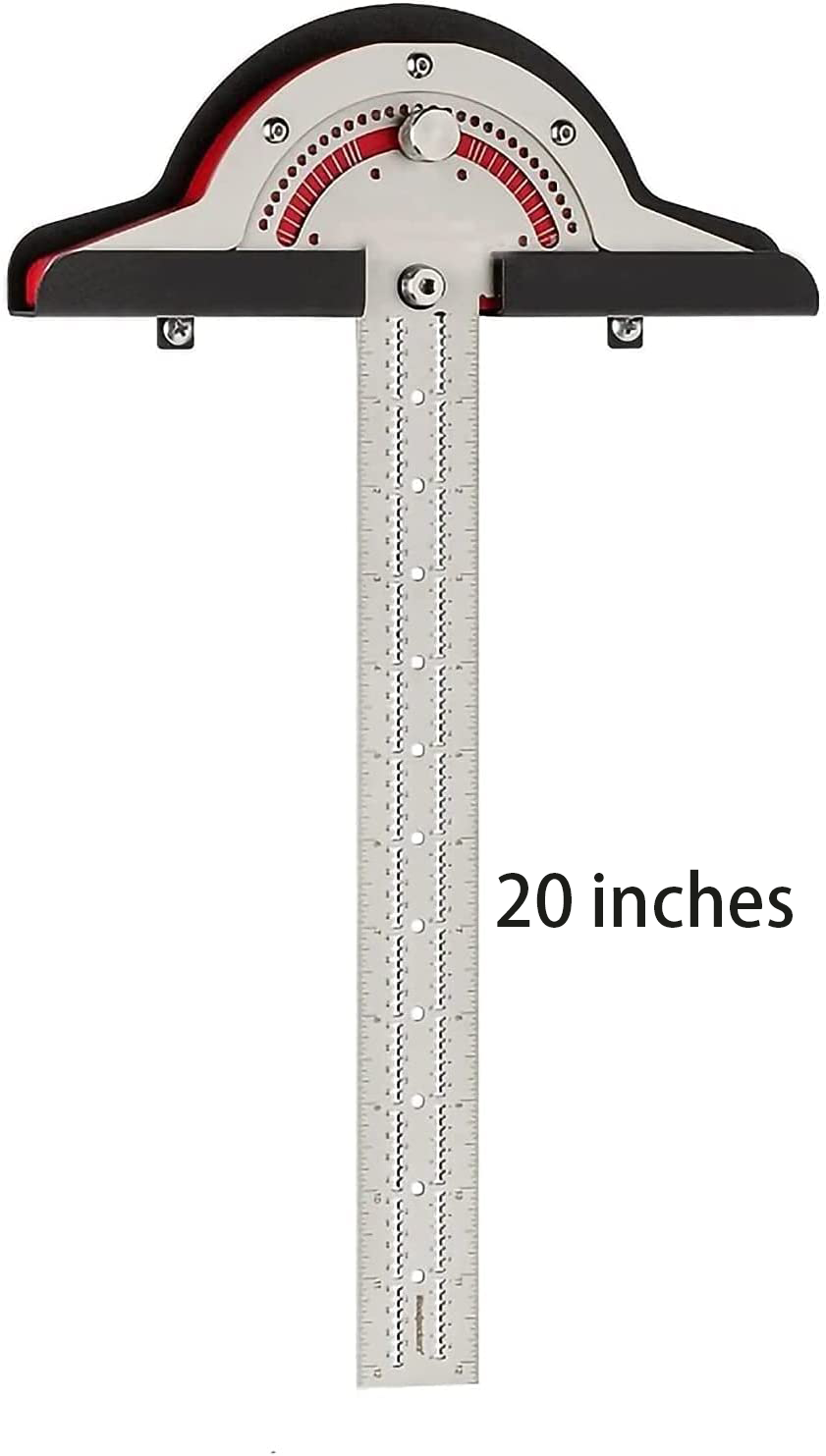 Payment & Security
Your payment information is processed securely. We do not store credit card details nor have access to your credit card information.